DownTown Gowns from Dream to Reality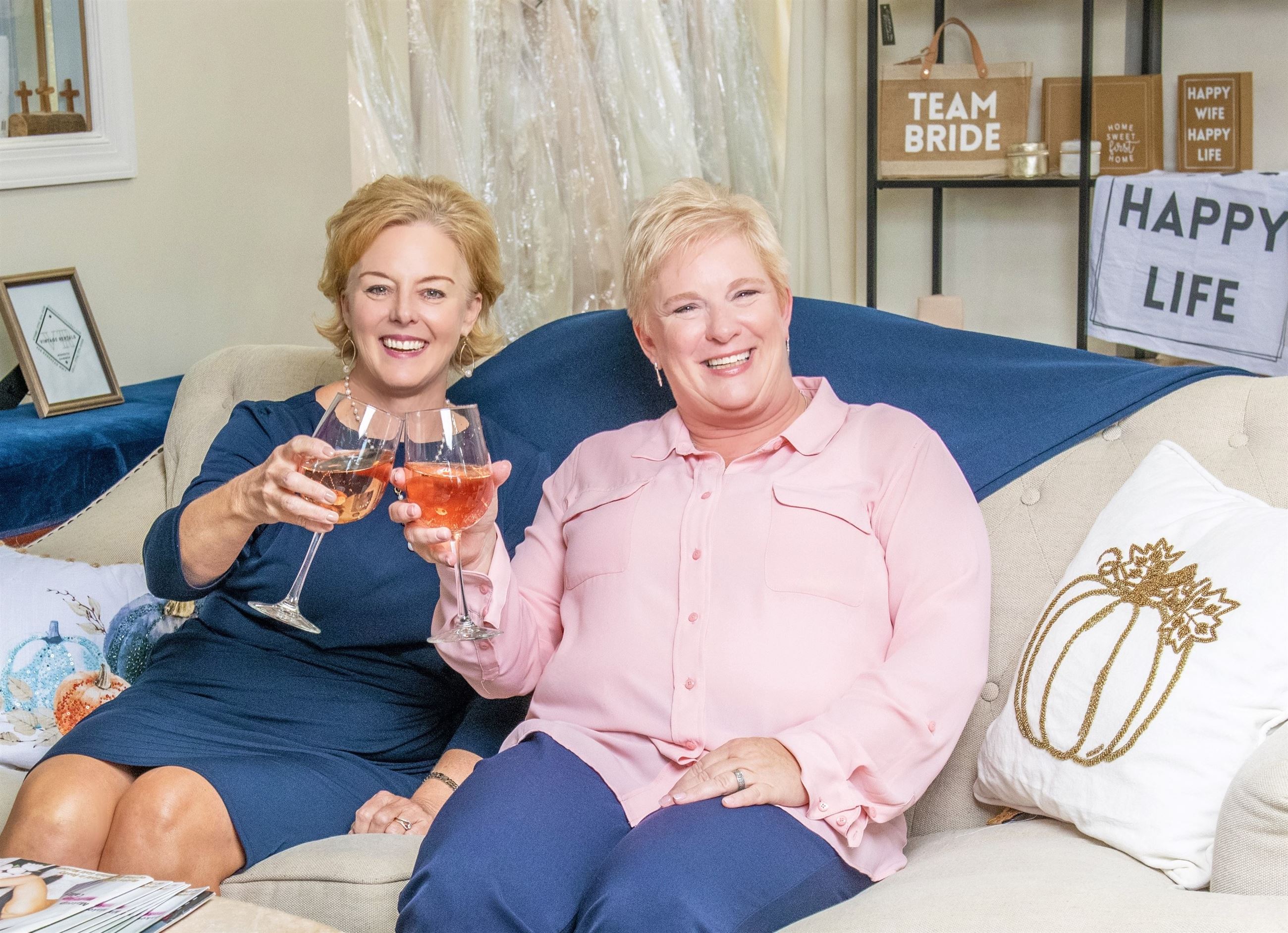 Amy Kent and Lynne Sammon are living their best lives being the owners of DownTown Gowns, located in the heart of Carrollton, Georgia.
It was a dream and calling from God for Lynne to start a bridal boutique. She work-in and owned businesses in the engineering and construction field for many years while raising her family with her husband Brian.
Lynne eventually joined the staff at The University of West Georgia where she met Amy Kent and a friendship developed. After 7 years at UWG, Lynne's entrepreneurial spirit kicked in and she decided it was time to follow her calling and open the bridal shop that God visualized for her.
Amy toyed with the idea of opening a bridal boutique for more than 20 years, but felt too intimidated to open a business by herself. In the summer of 2016 Lynne announced she was planning to open a bridal store. Amy was excited and felt that might be her opportunity to follow her dream. After discussions with her family she asked Lynne if she would like a partner. Lynne quickly replied "YES". Because they had worked together for several years the two ladies knew they would make a great team. In 2015 the prior NAPA Auto Parts building, just off the Carrollton square, was purchased and the renovation process began!
Their style is "feminine industrial" since they maintained the integrity of the building and the business that began there. The name DownTown Gowns was created by Lynne's daughter, Meredith, and after 2 years of hard work, the doors to DownTown Gowns were open in October of 2017!
DownTown Gowns is truly a family and faith based business! Lynne and Amy both felt the calling from God to open the store, so we pray daily, and with our staff weekly. Lynne and Amy are blessed to have their families support. Craig Thacker, TAD designs, Lynne's brother in law, designed the logo and store image. Her daughter Meredith works part time handling their social media and serving as a consultant, and father in law Bill helps most Saturdays as the bartender and guest greeter. He has quite a following on social media! They are also fortunate that both of their mothers work part time helping with all things, and both of Amy's daughters work at the store when needed. Their husbands of course, are active in the business as well. They are truly fortunate for all of their family support!
DownTown Gowns just celebrated its third anniversary and Lynne and Amy feel they are truly blessed to be able to fulfill their dream while making the dreams of their brides a reality.